Covid19: Worries and Concerns
These are worrying times for everyone and feeling worried or anxious is normal. Please see below resources to help you and your children.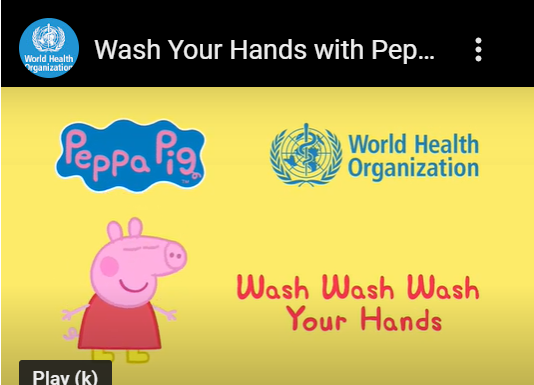 Wash Your Hands With Peppa Pig
As part of ongoing collaborations with children's entertainment and education platforms, WHO partnered with preschool animated television series Peppa Pig to launch the "Wash Wash Wash Your Hands" sing-along video. Peppa and her friends show the fun in safe hand hygiene by encouraging children and families to wash their hands.