Attendance
In September 2022, the Department of Education provided school with new guidance to help schools work with families to improve attendance at school.
We understand that there are barriers to children attending school and we want to work with our families to identify and remove any barriers, as well as having a good understanding of any medical needs that affect regular attendance.
As part of this work we will be communicating with our families more regularly about attendance, this will help us work together to improve attendance and secure the best possible outcomes for your child.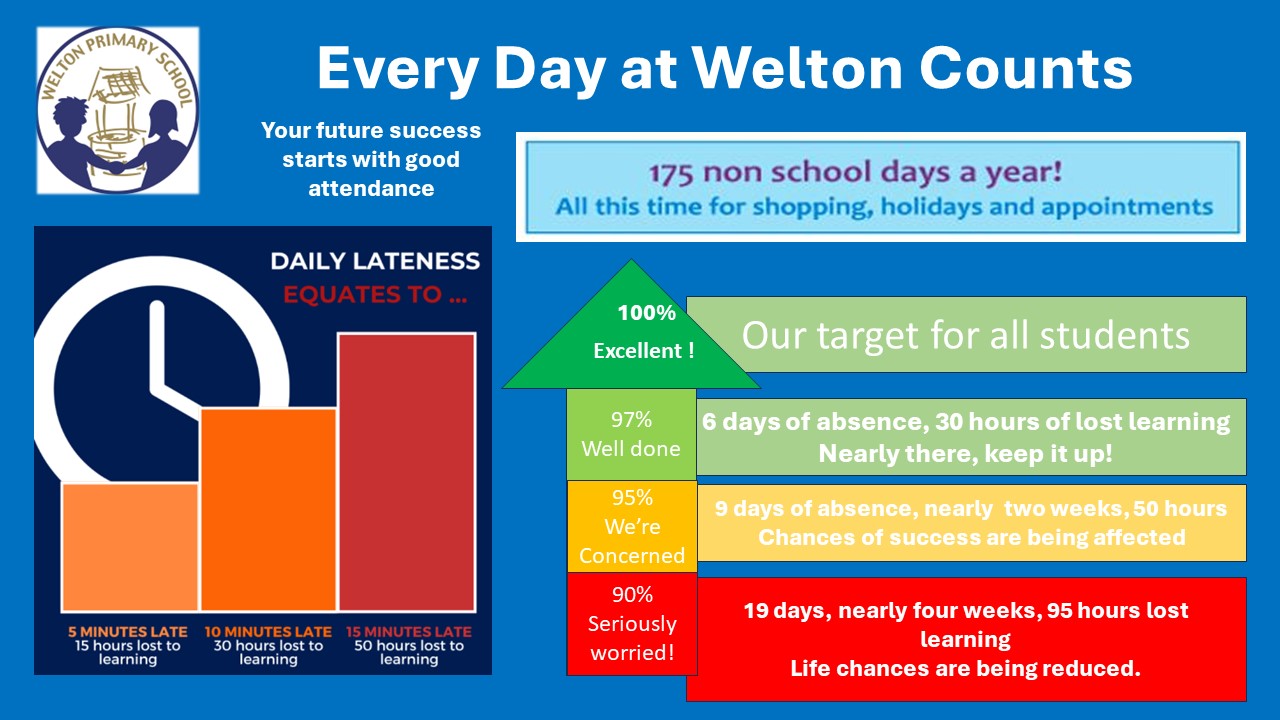 Attendance Headlines
As a school we define regular attendance as 97% or above. Students who fall below 95% threshold will be monitored and supported to improve their attendance.

Doors open for children to enter school from 8:45-8:55am each day.

Children who arrive after 8.55 am time will be marked as late and coded accordingly.

The gates open at 8.40am and close just after 8.50am.

Children arriving at 8.50 or after will be supervised to the classroom by staff at the gate and parents will be asked to leave them at the gate to allow staff to return to the school by 8.55am.

Children arriving after the gates have closed will need to enter the school by the school office.
The school is here to support you with your child's attendance and punctuality, please talk to us, so we can help.