Boys Football League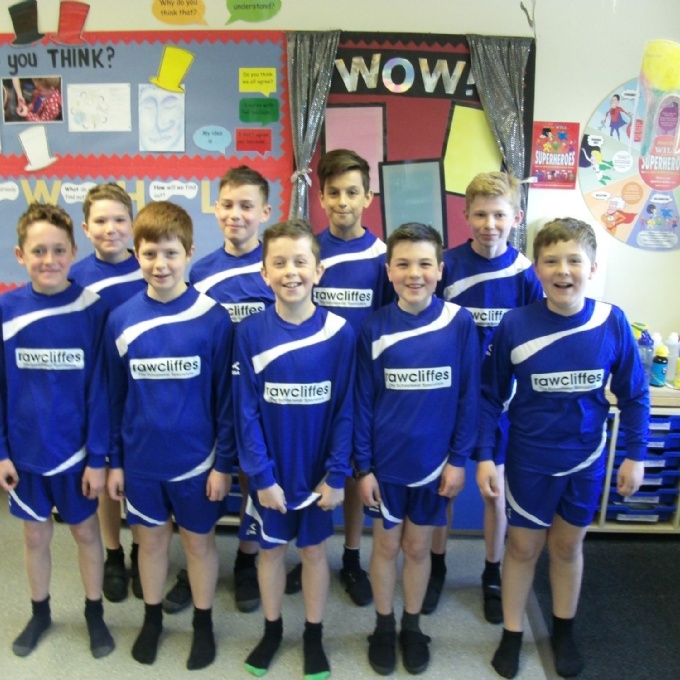 Welton boys take part in a football league against other partnership schools.
The boy's football team started the league matches this month. They have six home and six away matches to play. It is great that we have children who want to commit their time to several evenings of competition for their school.
It was the first outing for the new team strip which was very smart and got a thumbs up from the children. The football kit has been sponsored by Rawcliffe's of Hull. The boys were thrilled that we have now invested in some new football socks ready for their next match! NB there are a few members of the team missing from this photograph.